As at 1st March 2023
Access to and use of this website is subject to the following Terms of Use and any other applicable law. Human Resource Development Academy ("HRDA") may change these Terms of Use at any time. You are hereby required to review these Terms of Use periodically to be aware of any changes and your continued use of the website shall be considered your agreement to any modified Terms of Use. If you do not agree to these Terms of Use, please do not use this website.
1. INTELLECTUAL PROPERTY
All intellectual property on the website is owned by HRDA or its licensors. This includes materials protected by copyright, trademark, or patent laws. The content in the website, including but not limited to text, graphics or code is a collective work under Malaysia and other copyright laws; All rights reserved. All trademarks, service marks and trade names (e.g., the HRDA name and HRDA design) are trademarks or registered trademarks of HRDA. Unless otherwise restricted, you may use the content of the website only for your own non-commercial purpose to enquire with Institutes, Colleges or Universities (or their representative agents) or to register for HRDA and/or related entities' services. Any other use is prohibited unless agreed to by HRDA in writing. You agree not to change or delete any ownership notices from materials downloaded or printed from the website.
2. REGISTRATION
Registrants must create a user ID and password. You must be at least 17 years of age to become a Registrant.
3. ID AND PASSWORD
Safeguard your User ID/Password. Do not allow anyone else to use your user ID/Password to access the website. You agree to notify HRDA immediately of any unauthorized use of your user ID/Password. HRDA shall not be responsible for any loss that results from the unauthorized use of your user ID/Password, with or without your knowledge.
4. COLLEGE/UNIVERSITY GENERATED CONTENT
Content is NOT Pre-screened. HRDA does not pre-screen College/University Generated Content. HRDA does not guarantee the website will be free from College/University Generated Content that is inaccurate, deceptive, offensive, threatening, defamatory, unlawful or otherwise objectionable. HRDA is merely acting as a passive gateway for such distribution and is not undertaking any obligation or liability relating to any College/University Generated Content or activities of Registrants or users on the website. Further, HRDA reserves the right to, edit, remove, or refuse to post any College/University Generated Content or terminate your registered account for any reason.
5. USER GENERATED CONTENT
User Generated Content is communications, materials, information, opinions, and other content posted and/or submitted by users accessing the website.
6. POSTING RULES
– Know your post. Stay on topic and post only constructive comments and questions. Unless the website feature asks for it, do not talk about policies, indulge in speculations or rumours about HRDA and/or HRDA services, or anything else that is off topic or unrelated.
– Know yourself. Flaming and insults are prohibited. Do not post content that is offensive, libellous, defamatory, indecent, harmful, harassing, intimidating, threatening, hateful, abusive, vulgar, obscene, pornographic, sexually explicit, or offensive in a sexual, racial, cultural, or ethnic context.
– Think before you post. Do not post personal information, including your email address, IM address, or phone number. Do not solicit personally identifiable information from other website users.
– This website is for students and those interested in the educational courses offered. It is not to be used for any commercial purpose. Do not post any advertising or commercial content. Do not post any content that involves the transmission of "junk mail," "chain letters," or unsolicited mass mailing or "spamming."
– Reality check. Impersonating someone else and utilizing the services of this website for the sake of pranks or anything to that effect is immature. Your account will be suspended if this is found to be true.
– Challenge yourself. Do not post any content that includes information that is false, misleading, inaccurate, fraudulent, or deceptive, or that promotes illegal activities.
– You promise that you own or control all rights in any User Generated Content that you post to any HRDA website. You are responsible for ensuring that any User Generated Content that you post does not, and will not, violate anyone else's rights.
– Legal notice. Do not post any content that violates any laws. Do not post any content, or take any action, that is designed to interrupt, destroy or limit the functionality of any computer software or hardware or telecommunications equipment or interfere with or disrupt the website.
7. RIGHTS TO YOUR POSTING
User Generated and/or College/University Generated Content ("Generated Content") is not confidential or proprietary. You grant to HRDA a non-exclusive, non-revocable, worldwide, perpetual right to use your Generated Content in any manner or media now or later developed, including the right to change, create derivative works, sublicense, assign and commercialize without any payment due to you.
8. COMPLAINTS
Immediately notify HRDA in writing of any objectionable content appearing on the Website. HRDA will make good faith efforts to investigate allegations OF ABUSE but makes no promise that it will edit or remove any specific Generated Content.
9. LINKS
HRDA may link to websites operated by any of its affiliates, subsidiaries and even other companies. HRDA has no control over these linked websites, which have separate terms of use and privacy policies.
10. INDEMNIFICATION
You agree to indemnify, defend, and hold harmless HRDA, its officers, directors, employees, agents, licensors and suppliers from and against all claims, losses, expenses, damages and costs, including, without limitation, attorneys' fees, arising from or relating in any way to your use of this website.
11. PRIVACY
Our Privacy Policy describes the collection and use of information on this website.
12. WARRANTY DISCLAIMER
This website and the materials and products on this website are provided "As is" and without warranties of any kind. To the fullest extent permitted by law, HRDA disclaims all warranties, express or implied, including, but not limited to, implied warranties of merchantability and fitness for a particular purpose and non-infringement. HRDA does not represent or warrant that the website will be uninterrupted or error-free, that any defects will be corrected, or that this website or the server that makes the website available are free of viruses or anything else harmful. HRDA does not make any warranties or representations regarding the use of the materials in this website in terms of their correctness, accuracy, adequacy, usefulness, reliability or otherwise.
13. LIMITATION OF LIABILITY
HRDA shall not be liable for any direct, special, incidental, indirect or consequential damages that may result from the use of, or the inability to use, this website or the conduct of college/university in this website, even if HRDA has been advised of the possibility of such damages. You assume total responsibility for your use of the website. Your only remedy against HRDA for dissatisfaction with the site or any content is to stop using the site. With that said, if HRDA is found to be liable to you for any damage or loss which is in any way connected with your use of this website or any content, HRDA's liability shall not exceed RM10.00. Applicable law may not allow the limitation or exclusion of liability for incidental or consequential damages, so the above limitation or exclusion may not apply to you.
14. TERMS
HRDA reserves the right in its sole discretion to terminate or restrict your use of all or any part of the website, without notice, for any or no reason, and without liability to you or anyone else. The Terms of Use relating to Intellectual Property, Indemnification, Warranty Disclaimer and Limitation of Liability shall survive any termination.
15. CAREER ADVISOR SDN BHD ENTITY
HRDA is a special purpose business under Career Advisor Sdn Bhd (Company No. 1280855-T).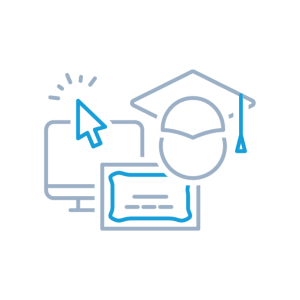 [cesis_icon_box link="https://hrdacademy.asia/index.php/schemes/" box_border_size="2″ box_border_radius="20″ box_top="50px" box_bottom="60px" box_left="40px" box_right="40px" box_shadow_type="dropdown" box_shadow_hover="hover" i_choice="image" image="1957″ image_size="220″ heading="Subsidize with Schemes" heading_space="10″ text="Each of our courses are carefully curated to deliver the highest quality for your education." text_space="10″ use_button="yes" button_type="text" button_text="Learn more" css_animation="fadeInUp" delay="" margin_top="" margin_bottom="20″ box_bg_color="#ffffff" h_box_bg_color="#ffffff" box_shadow_color="#607e96″ heading_color="#001e49″ text_color="#333333″ button_text_color="#84bdd6″ h_button_text_color="#05aeef" heading_font="main_font" heading_f_size="26px" heading_l_height="27px" heading_t_transform="none" button_t_transform="none"]/index.php/law-faculty/[/cesis_icon_box]
[cesis_icon_box link="https://hrdacademy.asia/index.php/contact-us/" box_border_size="2″ box_border_radius="20″ box_bottom="60px" box_left="40px" box_right="40px" box_shadow_type="dropdown" box_shadow_hover="hover" i_choice="image" image="1982″ image_size="230″ heading="Register now!" heading_space="10″ text="Each of our courses are carefully curated to deliver the highest quality for your education." text_space="10″ use_button="yes" button_type="text" button_text="Learn more" css_animation="fadeInUp" delay="" margin_top="" margin_bottom="20″ box_bg_color="#ffffff" h_box_bg_color="#ffffff" box_shadow_color="#607e96″ heading_color="#001e49″ text_color="#333333″ button_text_color="#84bdd6″ h_button_text_color="#05aeef" heading_font="main_font" heading_f_size="26px" heading_l_height="27px" heading_t_transform="none" button_t_transform="none"]/index.php/law-faculty/[/cesis_icon_box]