Be Part of the Industrial Revolution Now!
If you don't already know, AI plays a significant influence and drives much of our daily lives with a seemingly endless potential to grow further.
Be at the forefront of this technological revolution by learning critical transferable AI skills and knowledge that can be applied directly to real-world scenarios.
With an exponential demand of AI Professionals worldwide, and a huge talent gap to fill, sign up now if you are looking to kickstart your career or change career paths in a rapidly evolving industry with immense growth opportunities.
Intakes:


December 2022
Course Duration:


6 Days
Study Mode:


Online
Awarding Body:


Veritas University College
Study Schemes Available: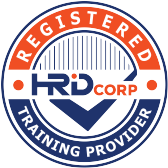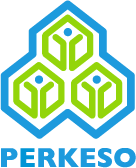 Module
Introduction to Data Science, Big Data, AI, ML, DL and Python Programming Language
Data Science Methodology
Python Programming Language & Data Science Tools
Data Analysis/ Data Preparation using Python Programming Language
Mastering Machine Learning with Python Programming Language
Deep Learning, Neural Networks and Keras
Computer Vision and Image Processing
Deep Neural Network with PyTorch
Deep Learning with TensorFlow
Projects with Deep Learning and AI
Data Science Marketing