Professional Certificate in
Supply Chain Management
(E-commerce)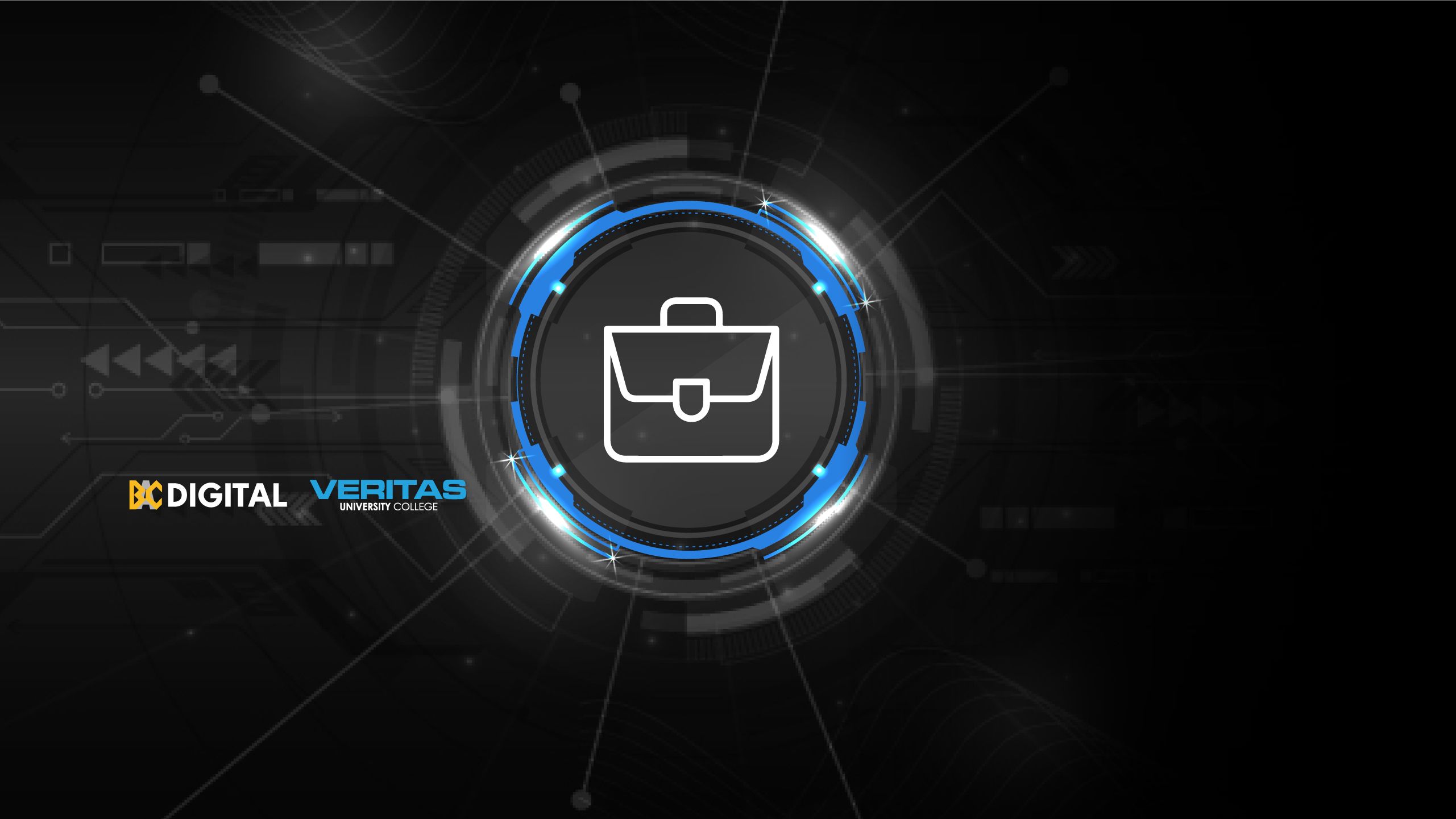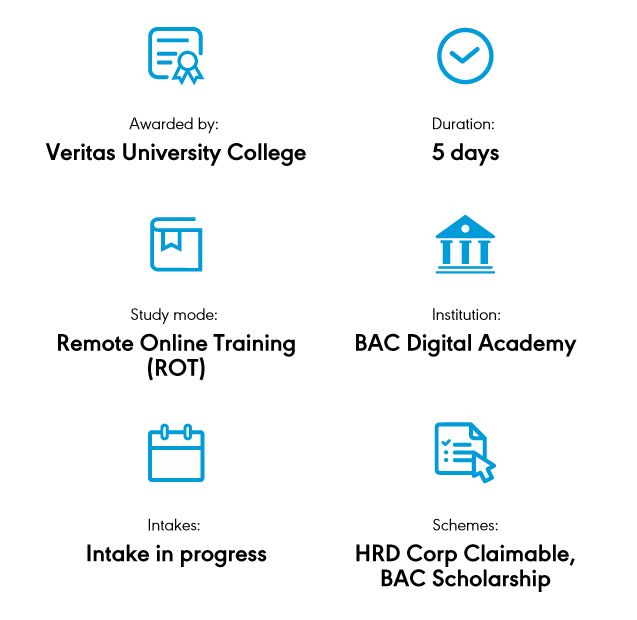 Course Overview
Supply Chain Management involves the central management of the flow of goods and services, all the way from the beginning (the sourcing of raw materials) to the end (the delivery of the final product). This course aims to teach you about supply chain solutions and how companies can use networks to manufacture, distribute, and sell goods. You will learn about strategic management of resources and master planning, and will be able to apply your knowledge and skills to projects in the future.
Learning Outcomes
Expand your network and develop your career
Gain a competitive edge in the job market
A better understanding on planning and forecasting, logistics and distribution, inventory management, and lean management principles, among others
Learn new ideas and techniques to improve supply chain operations of your business
About BAC Digital Academy
We are an industry-certified and recognised training academy. Our panel of subject matter experts have specifically structured the curriculum to focus on current trends and best practices in Data Science & Analytics, and you will have the flexibility of studying anytime, anywhere with our learning management system (LMS).
About Veritas University College
At Veritas, we are constantly re-thinking the learning process and leveraging on efficiency, technology and strategic partnerships to provide a holistic next gen educational journey for our students. As a result of our far-reaching efforts, Veritas has received the BrandLaureate Best Brand in Online Education award for 2020, 2021 and 2022 in recognition of our exceptional academic and co-curricular experience.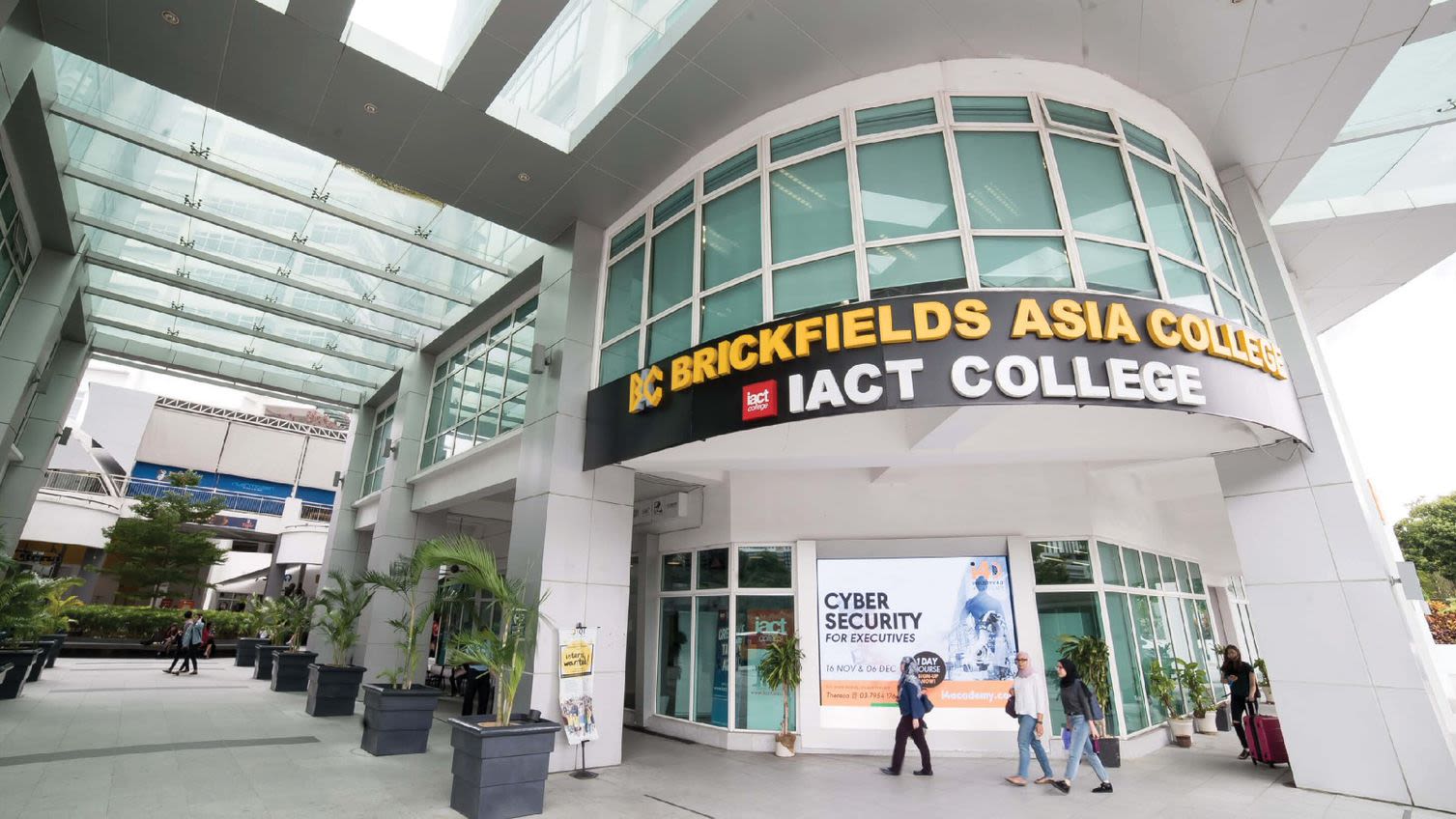 Malaysian citizens – Job Seekers, Retrenched workers, Graduates, Business Owners, Entrepreneurs or anyone interested in acquiring additional knowledge on business operations and supply chain solutions.
Participants are required to bring along their laptops during this course. (Please avoid bringing work laptops that may limit your access to external domains)
Who Should Join this Course?
Current Employees/ SMEs/ MNCs/ Start-Ups/ MSMEs & Senior Management

Job Seekers

Retrenched Workers

Fresh Graduates (Diploma/Degree)

Business Owners/Entrepreneurs

Malaysian citizens/companies
Course Modules
Functions of Transport
This module will cover the definitions of the function of transport & e-commerce, and the role of transport & e-commerce in social, economic, political and military functions.
Components of E-Commerce Transport
Understand the components of e-commerce, and the elements of transport such as terminals, units of carriage, and motive power.
Characteristics of E-Commerce Transport
Delve into the process of handling e-commerce, and transport characteristics in the real world. Understand the mode, traffic, and service characteristics of e-commerce transport.
Contemporary Logistics Concepts and Definition
Explore the Contemporary Concepts of Supply Chain Management. Understand the concepts of material handling equipment, and packaging for transport.
Unit Load Concepts and Material Handling E-Commerce Products
Understand the unit load determination in material handling, and gain comprehensive knowledge on the relevant transport terms.
Government and Political Involvement
Learn about e-commerce in the real world, and the involvement of governments and political personnel. Understand aspects related to Finance, Management, Regulations, and Monopoly & Competition.
Logistics Systems & Concepts in E-Commerce Business
Understand the E-Commerce Systems & Concepts of Transport, Logistics/Tourism, and Coordination.
Future of E-Commerce Logistics
Explore the e-commerce environment in future logistics systems beyond transport. Learn about Environmental issues, Response to Congestion, and Information Technology in Transport.
Project Based Activities - Developing Productive Supplier Relationships in a Competitive Market.
The project highlights the significance of developing and maintaining productive relationships with suppliers in a fast-changing, supply chain market. The study explores the critical factors that impact the quality of such relationships, including what steps a company can take to improve and foster mutually beneficial relationships with suppliers, thereby, enhancing the process of purchase management.
Practical Assessments & Examination
3 short questions based on the modules presented.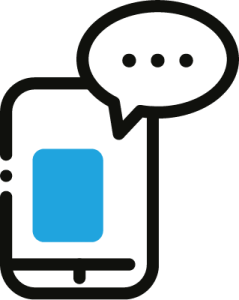 Talk to us


1 to 1
Hello there, welcome to HRDAcademy.asia! Need advice? Talk to us.
Recommended Courses.
Professional Certificate in Project Management
Make the execution of your projects more effective, organised, and transparent with this course. Participants will gain essential skills and knowledge pertaining to leadership, communication, risk management, critical thinking, and more.
Entrepreneurship 101
This course aims to groom micro-entrepreneurs who will create an employment market. You will be equipped with the right attitude and skills to become an entrepreneur both off-line and online.
Transformative Leadership (5th Discipline)
This program provides specific tools and exercises, enabling participants to transcend the higher levels of leadership. Participants will also be made aware of their self-imposed barriers which hinder their progress towards becoming a more relevant leader.