Professional Certificate in
Social Media Marketing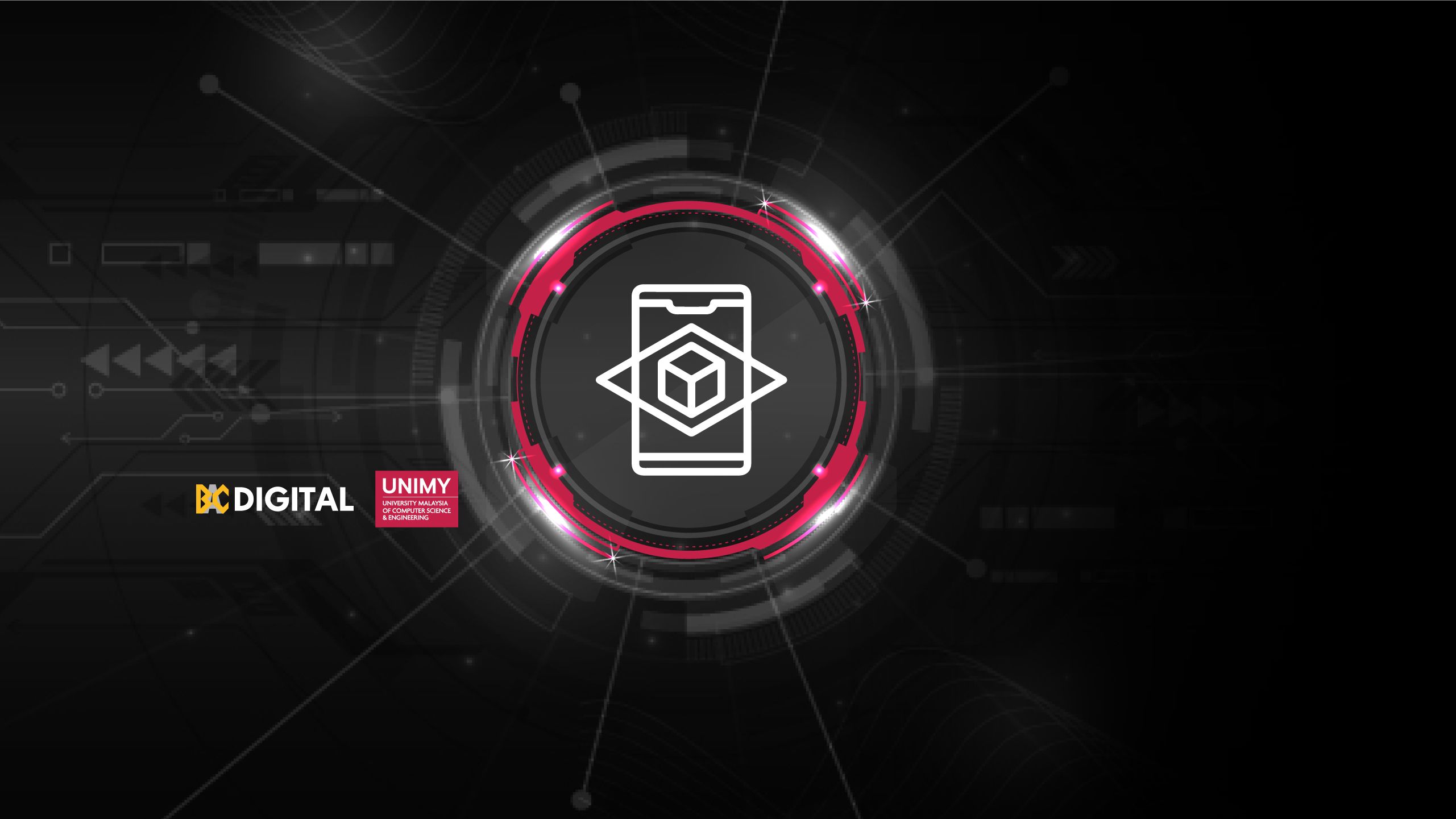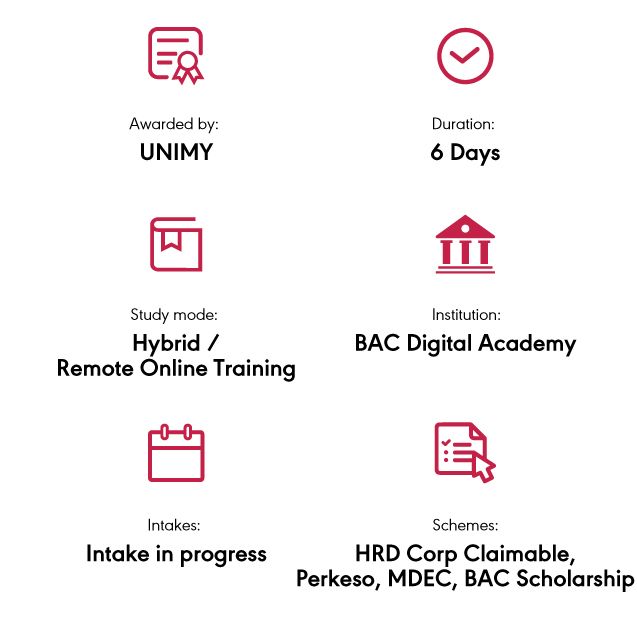 Course Overview
The Professional Certificate in Social Media Marketing provides an in-depth and comprehensive introduction to the
core essentials of social media marketing within the digital marketing space. Learn how to create interesting content, manage different online conversations, and grow your network to build influence using popular platforms such as Facebook, LinkedIn, Snapchat, YouTube, and Instagram.
This course has been developed in consultation with social media experts and influencers, and is designed to allow you to immediately apply the skills you've learned to your workplace or business. Develop
the skills, know-how, strategies, and techniques to harness the power of social media for your business with this professional certification.
Learning Outcomes
Practice setting-up and managing social media
Learn about accounts and implementing social media campaigns, and kickstart your career in Social Media Marketing
Build in-demand and vital skillsets for social media marketing and increase your employability
Take advantage of Social Media's true potential to drive results for your business, career, or employer
About BAC Digital Academy
We are an industry-certified and recognised training academy. Our panel of subject matter experts have specifically structured the curriculum to focus on current trends and best practices in Data Science & Analytics, and you will have the flexibility of studying anytime, anywhere with our learning management system (LMS).
About UNIMY
At UNIMY, we're dedicated to providing our students with an exceptional academic experience. UNIMY's lecturers are comprised of a diverse group of experts from various industries. Our ethos of high-quality teaching, cutting-edge curriculum, and work-readiness skills, will be the key to unlocking your true potential. This is where you will gain fundamental knowledge and practical experience, as well as the competency to take on the challenges that come with IR 4.0.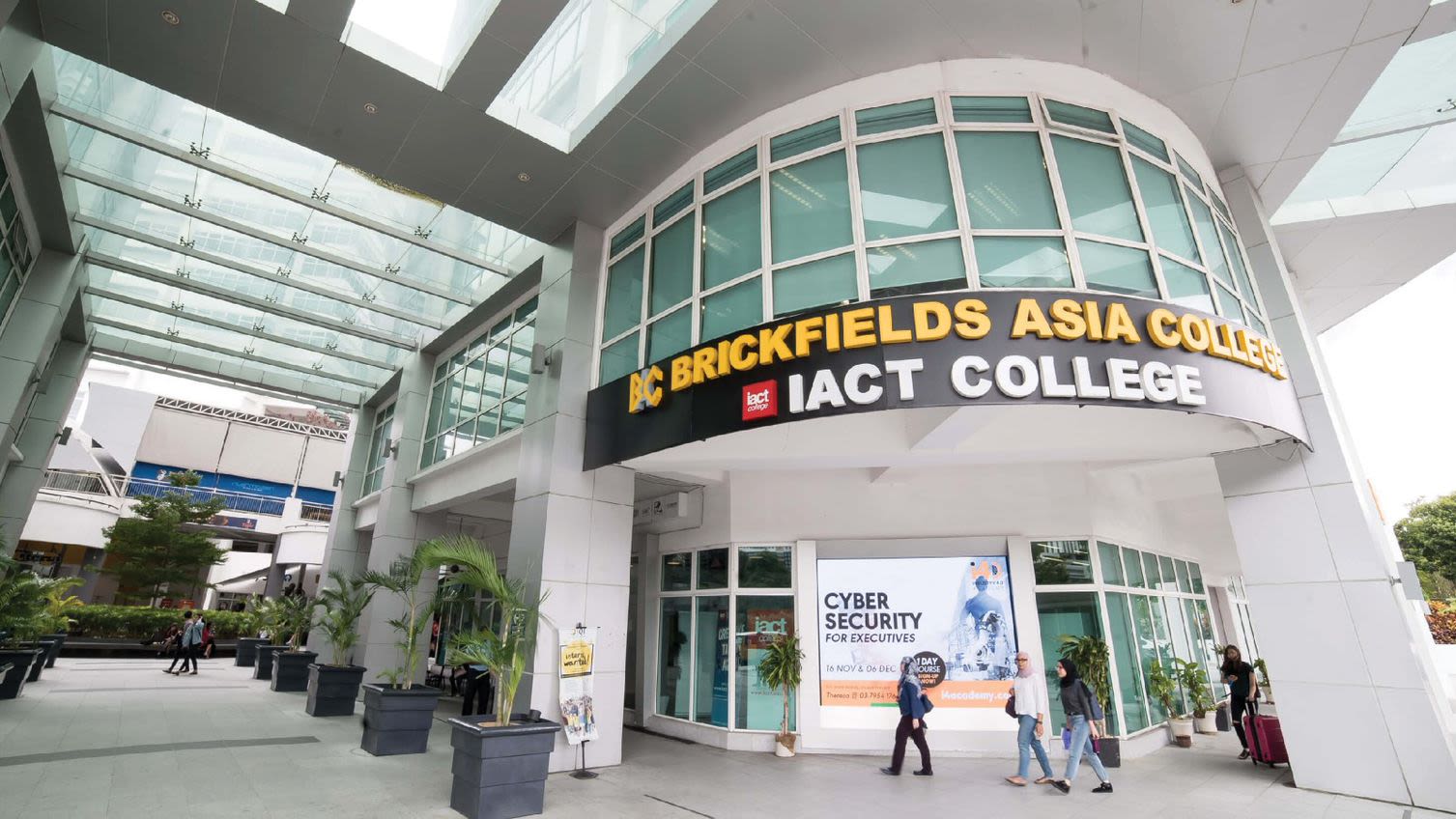 Malaysian citizens – Job Seekers, Retrenched workers, Graduates, Business Owners, Entrepreneurs, Professionals

The only prerequisite is that you have an interest in social media marketing and want to progress in your career




or develop your businesses.

Participants are required to bring along their laptops during this course. (Please avoid bringing work laptops that may limit your access to external domains)
Who Should Join this Course?
Current Employees

Job Seekers

Retrenched Workers

Fresh Graduates (Diploma/Degree)

Business Owners/Entrepreneurs

Malaysian citizens/companies
Course Modules
Introduction to Social Media
Facebook Marketing
Facebook Advertising
Twitter Marketing
YouTube Marketing
LinkedIn Marketing
Instagram Marketing
WeChat/WhatsApp Marketing
Pinterest Marketing
SlideShare Document Marketing
Social Media Management Tools
Trainer's Profile
Kayatthri Krishnasamy
Digital Marketing Consultant & Corporate Trainer, HRDF Certified Trainer, Business Owner - Digital Marketing Services
Kayatthri Krishnasamy is an expert in Digital Marketing, specialising in the field of Social Media Marketing, and has been delivering creative
learning programmes since 2011. She has led diverse teams of professionals in marketing & design interventions, and facilitated training programmes with broad-ranging groups of government institutes and corporate clients.
Kayatthri has working experience in the marketing departments of Malaysia's leading brands, delivering cutting-edge campaigns in Education, Entertainment, Real Estate, E-commerce, HR, and other sectors. Her past clients include Tokio Marine Malaysia, Universal Music Malaysia, Parkson Malaysia, and Jotun Paint to name a few.
Following her Bachelors degree, Kayatthri pursued a Digital Marketing, Online Marketing, and Facebook Agency Blueprint Certification to strive towards the path of her passion. Apart from teaching and training, Kayatthri also runs an agency that provides Social Media Marketing services, Media Buying, and maintains the social media handles of her active corporate clients with her team of capable young talents.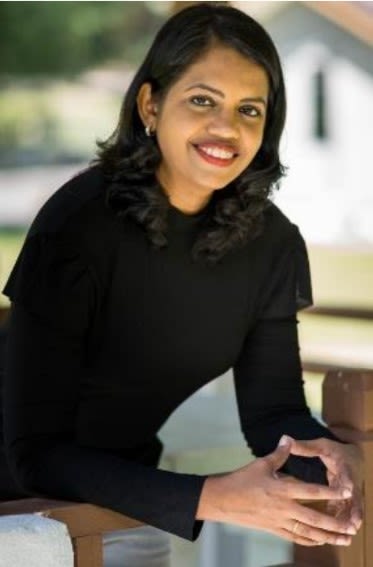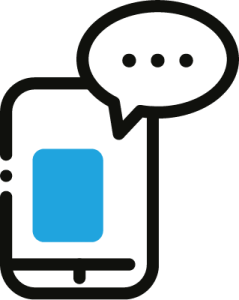 Talk to us


1 to 1
Hello there, welcome to HRDAcademy.asia! Need advice? Talk to us.
Recommended Courses.
Professional Certificate in Data Science & Analytics
This course is designed to help you acquire the concepts, tools, techniques and advanced programming skills (such as Advanced Python & Advanced R) that are essential for a career in data science.
Professional Certificate in Applied AI Engineering
This Professional Course is designed to equip you with the tools you need to succeed in your career as an Artificial Intelligence / Machine Learning / Deep Learning Engineer.
Professional Certificate in Project Management
This course is intended to train personnel involved in projects to assess, capture and control them and make the project progress transparent, effective and successful.