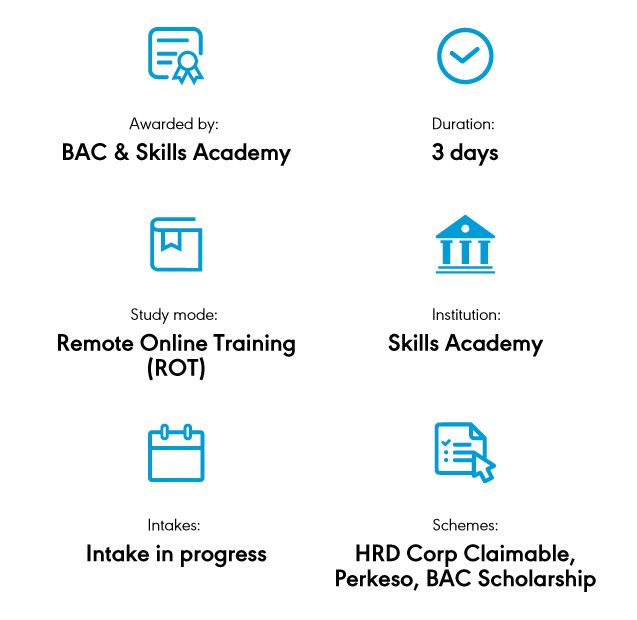 Course Overview
In view of the current economic crisis and for long term cure and sustainability, this course aims to groom micro-entrepreneurs who will create an employment market. Participants will be steered toward the right direction, as they will be equipped with the right attitude and skill to become entrepreneurs both off-line and online, in order to rebuild the economy and create jobs in the process.
Learning Outcomes
Research and understand local and global businesses, the market and its potential
Gain a better understanding of the Business Model Canvas
Learn about product positioning, sales strategy and negotiotion, among others
An overview of start-ups, marketing, sales, risks, finance, cost, customer acquisition, customer management, employee management and gigpreneurship
About Skills Academy
Skills Academy Asia was formed in 2013 to provide world class training and development for public and private corporations, with over 50 organizations and 10,000 participants attending our programs over the years. We are passionate about solving problems sustainably, encouraging growth mindsets, and strive to keep our participants engaged and inspired.
About Brickfields Asia College
BAC has been offering top quality tertiary education since 1991 and has a proven track record of producing excellent results for our various programs. Our students have consistently won top globally-recognised academic awards for the subjects of Business and Law.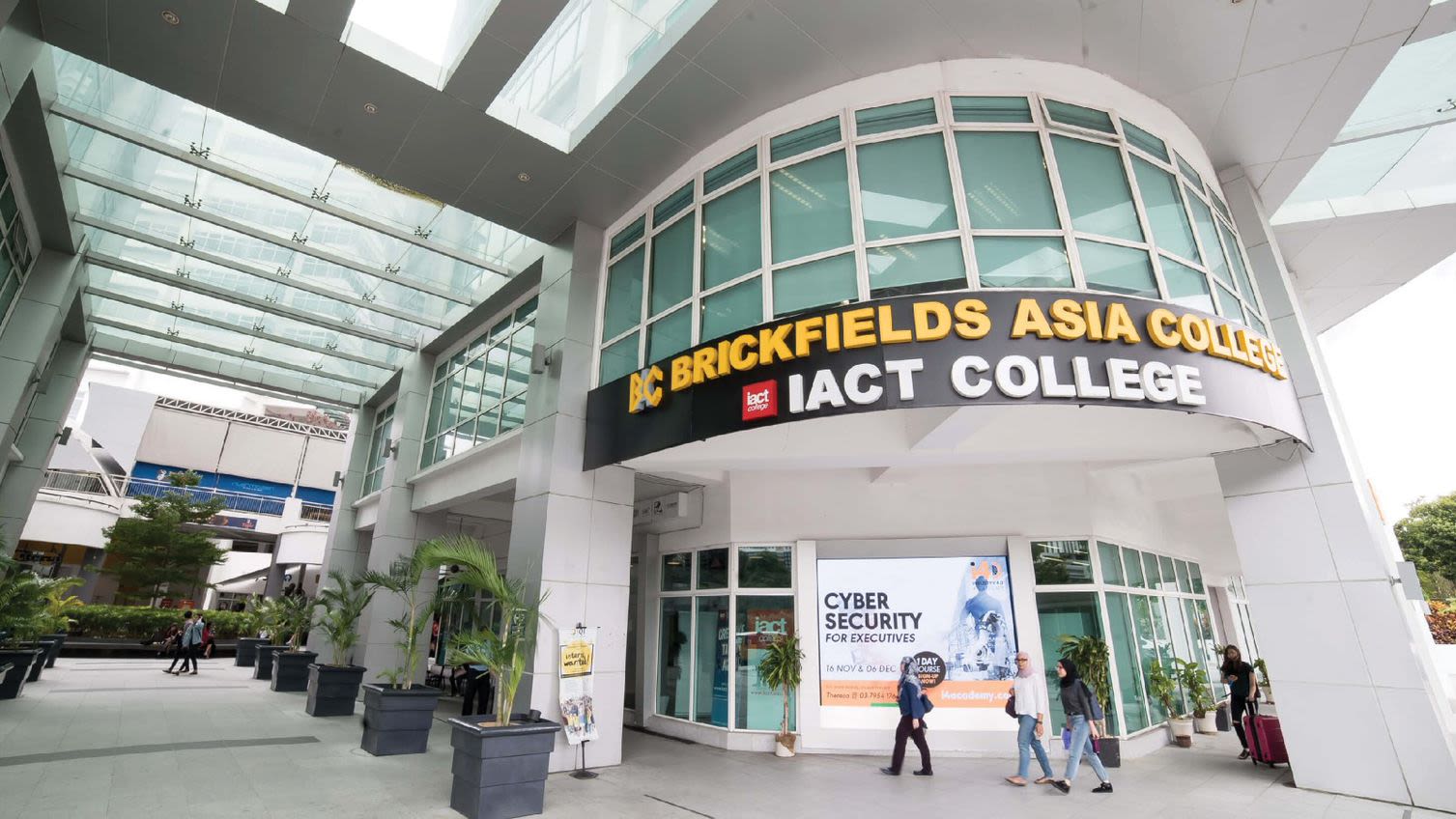 Malaysian citizens – Job Seekers, Retrenched workers, Graduates, Business Owners, Entrepreneurs or anyone interested in learning about strategic change
Participants are required to bring along their laptops during this course. (Please avoid bringing work laptops that may limit your access to external domains)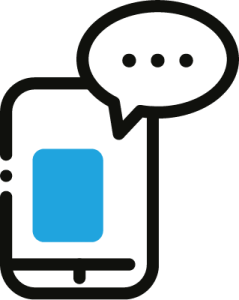 Talk to us


1 to 1
Hello there, welcome to HRDAcademy.asia! Need advice? Talk to us.
Recommended Courses.
People Development through Coaching & Mentoring
This course focuses on the differences between the two roles and provides guidance for anyone to take on any of these strategies and responsibilities, finding the right guidance for self-development.
Transformative Leadership (5th Discipline)
This program will enable participants to discover this balance between relationship and performance in their role as a leader. The program also provides specific tools and exercises, enabling participants to transcend to higher levels of leadership.
Entrepreneurship 101
This course aims to groom micro-entrepreneurs who will create an employment market. You will be equipping yourself with the right attitude and skills to become an entrepreneur both off-line and online.