Enterprise Data Practitioner (EDP)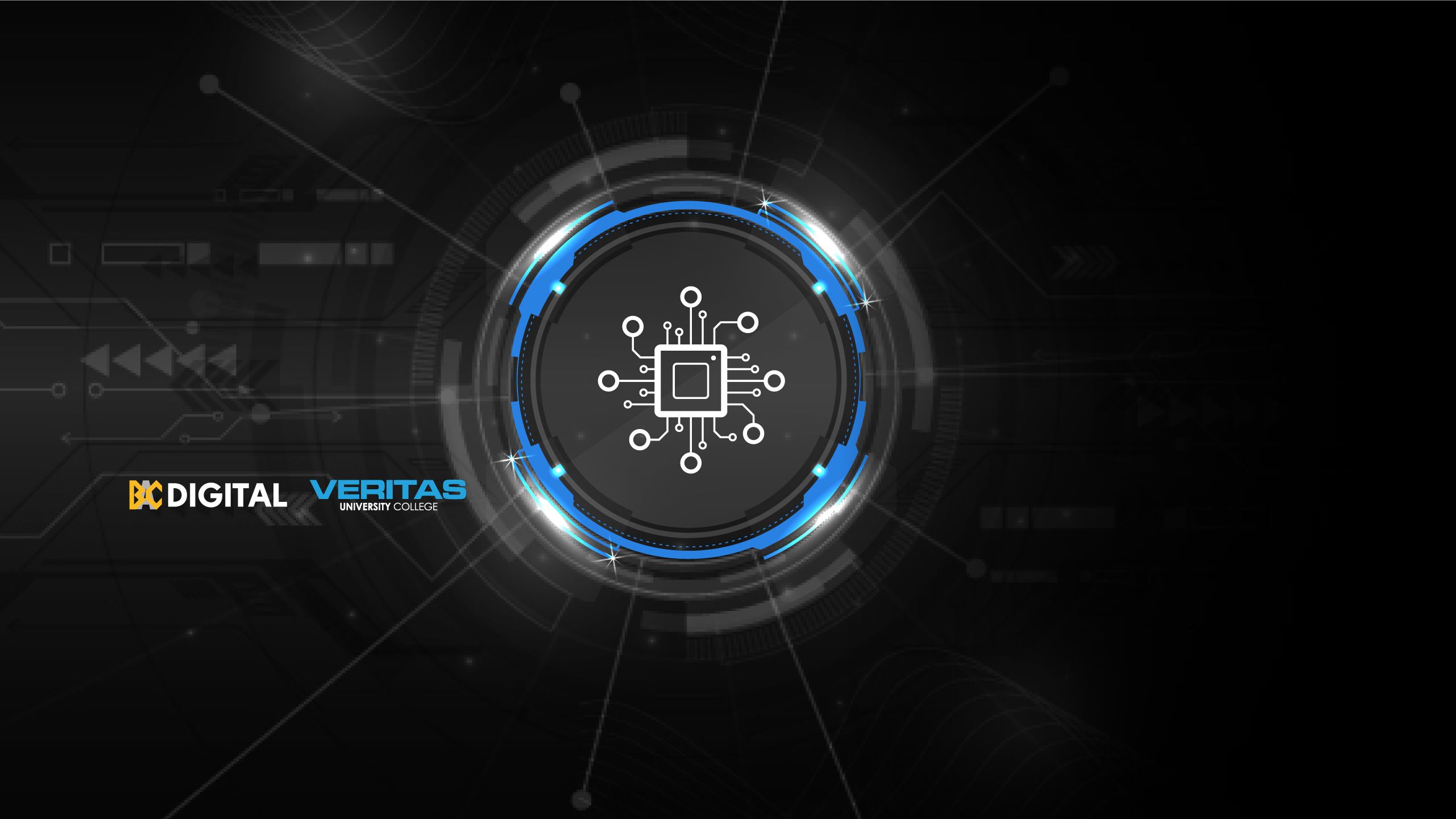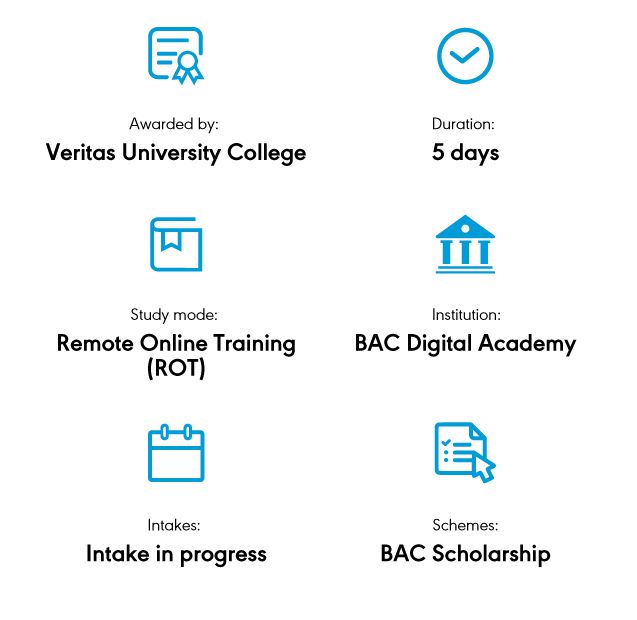 About BAC Digital Academy
We are an industry-certified and recognised training academy. Our panel of subject matter experts have specifically structured the curriculum to focus on current trends and best practices in Data Science & Analytics, and you will have the flexibility of studying anytime, anywhere with our learning management system (LMS).
About Veritas University College
At Veritas, we are constantly re-thinking the learning process and leveraging on efficiency, technology and strategic partnerships to provide a holistic next gen educational journey for our students. As a result of our far-reaching efforts, Veritas has received the BrandLaureate Best Brand in Online Education award for 2020, 2021 and 2022 in recognition of our exceptional academic and co-curricular experience.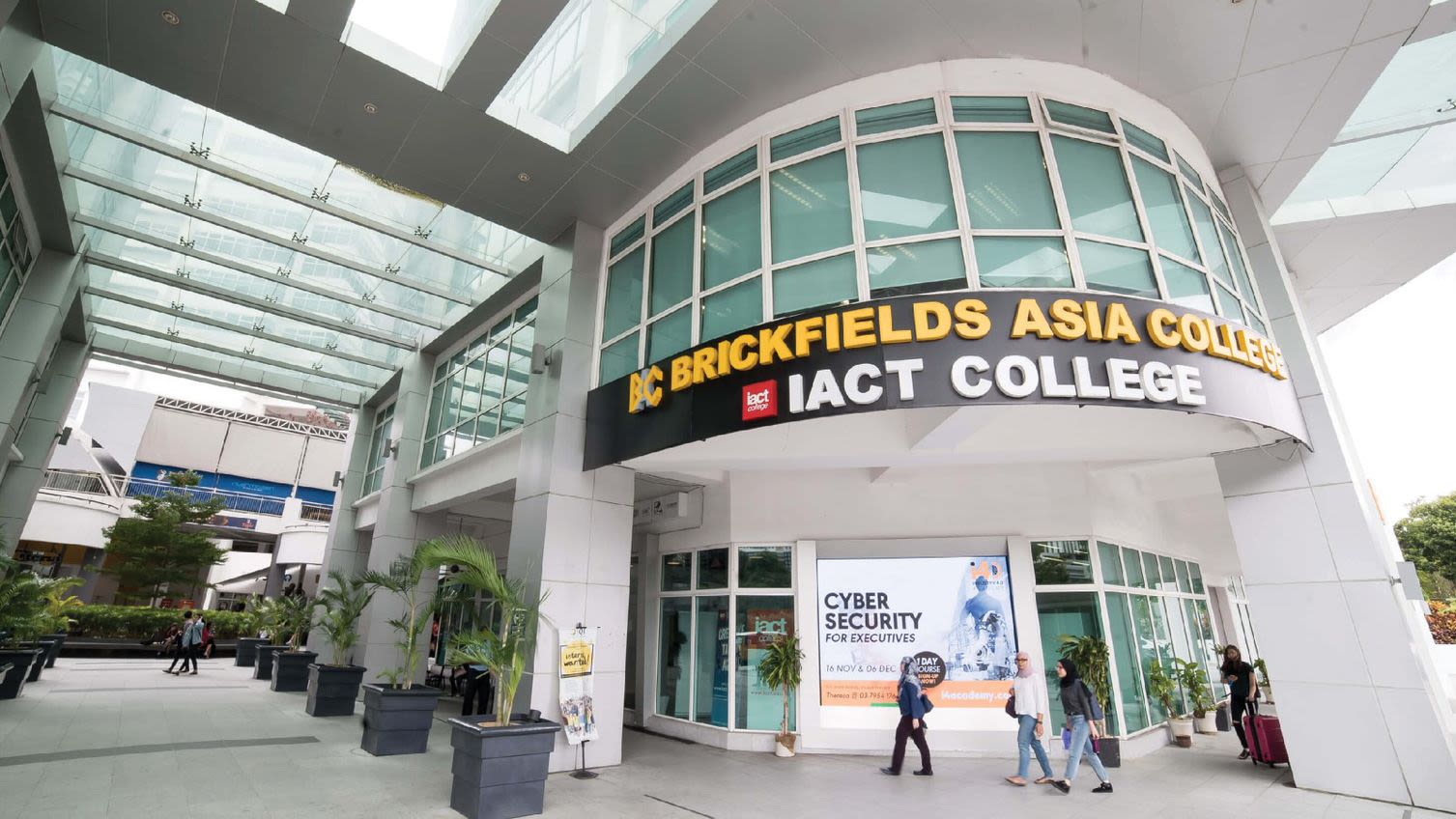 Anyone can join the course especially those involved in the planning, implementation or measurement of digital strategies, along with anyone keen to pursue a career in Online Lead Generation marketing. Knowledge of handling computers and windows/mac OS& Basic Sales Knowledge

Participants are also required to bring along their laptops during this course. (Please avoid bringing work laptops that may limit your access to external domains)
Who Should Join this Course?
Current Employees

Job Seekers

Retrenched Workers

Fresh Graduates (diploma / degree)

Business Owners/ Entrepreneurs

Malaysian citizens/ companies

Sales & Marketing /Digital Marketing Professionals, etc.
Course Modules
Big Data Analytics for Non-Technical Professionals
Learn from five business case studies of leading brands around the world. Get insights to implement data science and analytics in your business.
Excel Analytics
You will be exposed to data visualization using charts, sparklines, & conditional formatting. Concepts of data normalization, Pivot Tables, and Dashboards will also be introduced.
Data Visualization for Business Intelligence
This module will teach you the foundations of data visualization by using a popular BI tool, Tableau, and Power BI. You will learn how to create basic visualizations and even perform simple data analytics through Tableau's or Power BI's Interface.
Data Storytelling
Learn to meaningfully articulate findings through both narrative and visual strategies. This module will enable you to drive change through effective communication of data insights. The curriculum will show you how to communicate effective and impactful data-driven narratives, focusing on effective data storytelling principles.
EDP Capstone
Complete a basic capstone project by applying the skills you've learned from the Enterprise Data Practitioner program. Implement the techniques, skills, and knowledge to strengthen your understanding of data science and analytics.

Hello there, welcome to HRD Academy!
Recommended Courses.
Professional Certificate in FINTECH
The Professional Certificate in FinTech is an intensive instructor-led online training course which dives deep into the fundamentals of FinTech with a focus on practical 'real-life-'case studies.
Professional Certificate in Data Science & Analytics
This course is designed to help you acquire the concepts, tools, techniques and advanced programming skills (such as Advanced Python & Advanced R) that are essential for a career in data science.
Transformative Leadership (5th Discipline)
This program provides for specific tools and exercises to enable the participant to transcend the higher levels of leadership. Participants will also be made aware of their self-imposed barriers which hinder their progress towards becoming a more relevant leader.