Certificate in Medical Law & Practice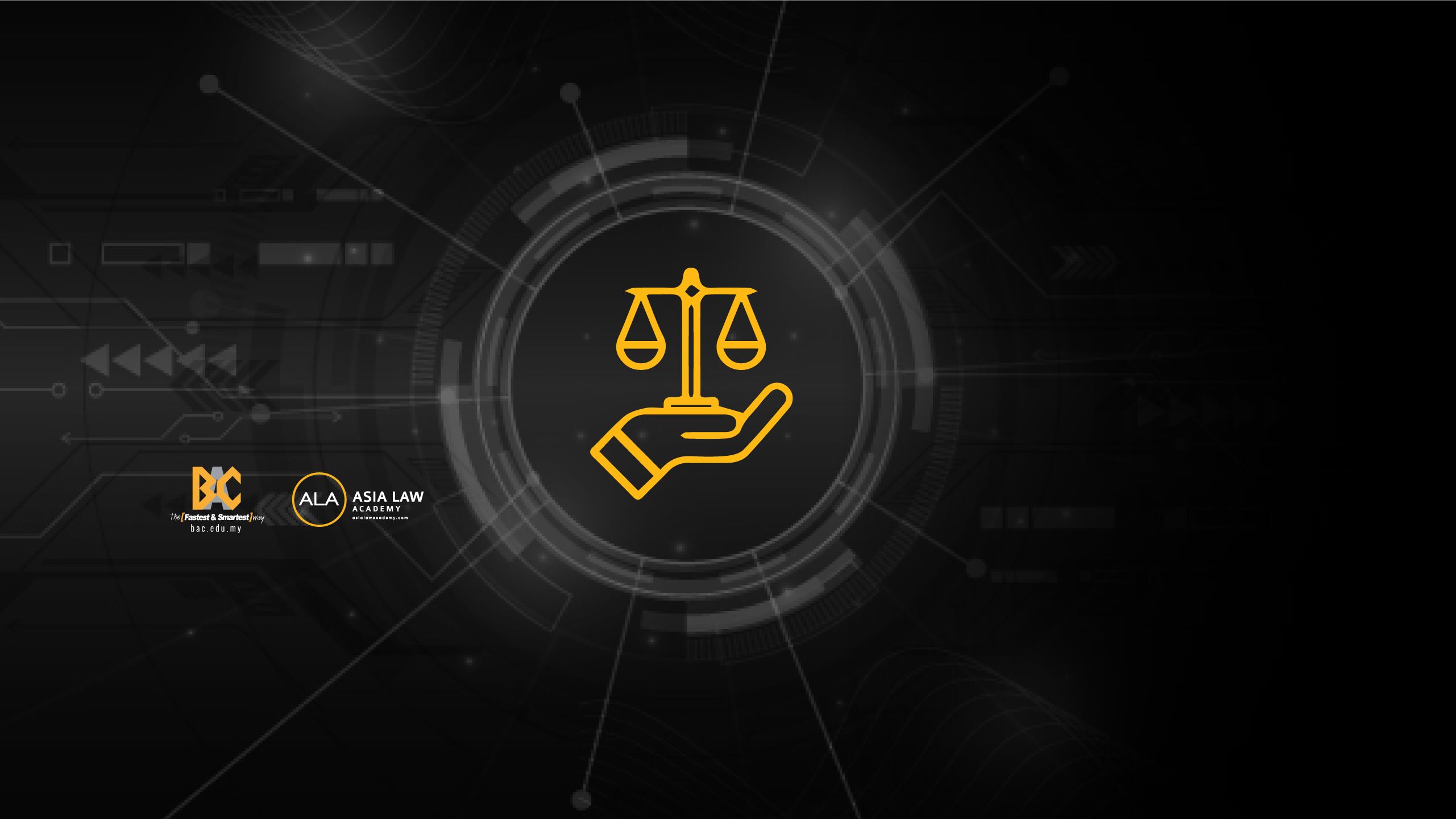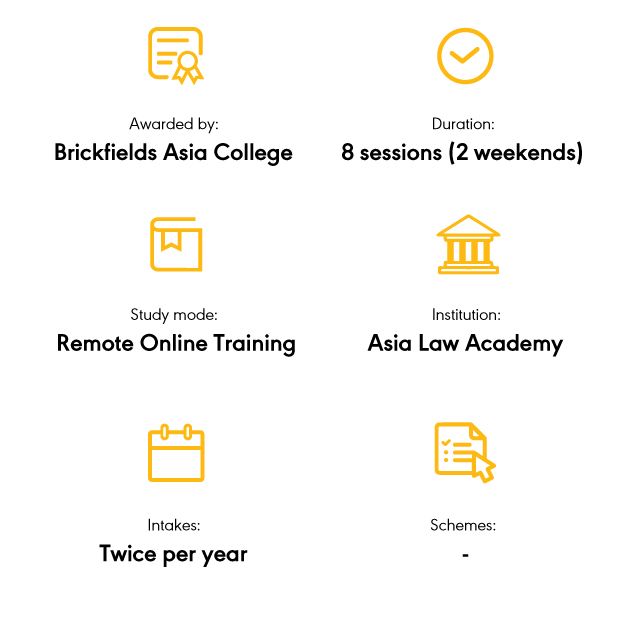 Course Overview
This course aims to provide you with an overview of the main medico-legal concepts and issues in the practice of modern healthcare in Malaysia. It addresses the fundamental questions affecting health care and allied professionals today.
Learning Outcomes
Understand the current medico legal landscape in Malaysia

Identify risks of medicolegal cases

Equip yourself to deal with medico legal complaints

Be prepared to deal with patients and their queries
About ALA Academy
ALA is a professional development arm of Brickfields Asia College and primarily focuses on bridging the gap between a formal legal education and what is required from the legal industry. We seek to provide an avenue where law students and aspiring legal practitioners can equip themselves with the necessary skill sets upon setting foot into the legal industry. ALA collaborates with industry professionals to provide focused and practical programmes ranging from more advanced and in-depth Pro-Plus courses to Bootcamps, Masterclasses, Advocacy Prep Sessions, Workshops, Webinars and Career Fairs which are directed more towards budding law students and young practitioners. Additionally, we also run the ALA Value Add Course that are conducted year-round for students.
All ALA courses will be awarded by Brickfields Asia College
About Brickfields Asia College
BAC has been offering top quality tertiary education since 1991 and has a proven track record of producing excellent results for our various programs. Our students have consistently won top globally-recognised academic awards for the subjects of Business and Law.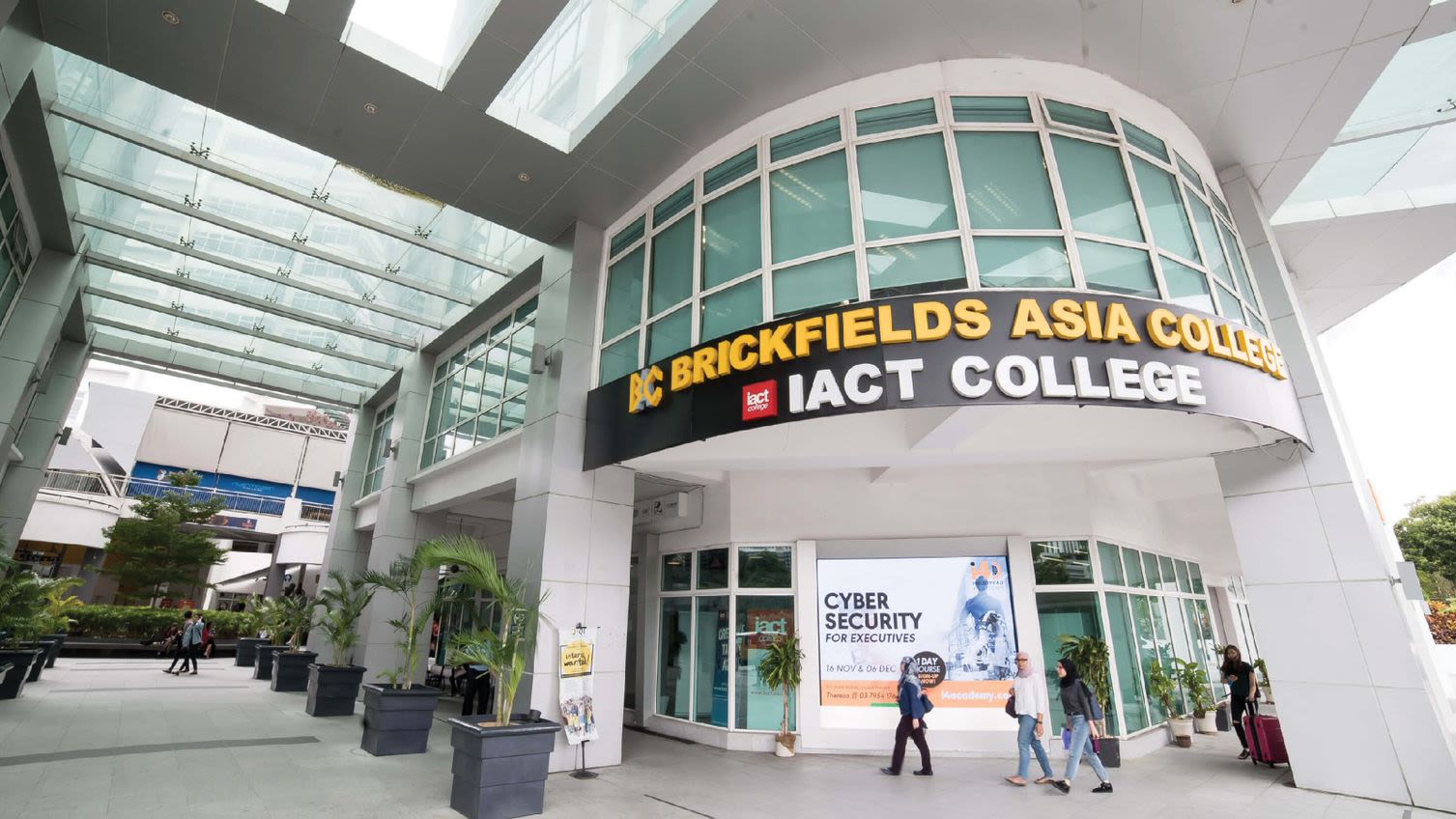 Doctors and Nurses

Hospital Administrators

Other healthcare providers

Lawyers interested in the MedicoLegal area

Law students interested in the MedicoLegal area

Members of the public interested in this area of law
Course Modules
Introduction To Medical Law
An engaging and accessible introductory account of the main principles of Medical Law. This module will also cover the differences between criminal law and civil law, in the context of health care.
Negligent Acts & Omissions In Clinical Practice In Malaysia
Learn to identify the key elements of a claim in negligence, arising out of acts or omissions in clinical practice, and understand the courts' approach to these cases. This module will also cover the application of the law negligence in relation to different procedures in medical practice.
Doctor-Patient Communication: Obtaining Patient Consent In Malaysia
Identify key components of valid legal consent and its application in Malaysia, and the circumstances where a legal obligation arises to obtain a patient's consent. The topic of Patient Autonomy will also be explored.
Confidentiality In Clinical Practice: Legal Aspects In Malaysia
Identify and evaluate the legal basis of the duty of confidentiality in English common law and its application in Malaysia, and the circumstances in which this legal obligation of confidence is permitted to be modified. Participants will also get to examine recent case studies regarding this topic.
Introduction To The Medical Council's Disciplinary Process & The Litigation Process
Explore the roles and disciplinary functions of the Malaysian Medical Council (MMC) and the process of bringing a case of medical malpractice to trial. Participants will also get to learn about the perspectives of legal advisors to the Disciplinary Committee and other experts.
Doctor-Patient Communication: Disclosure Standards In Malaysia
Identify and understand the key elements of a negligence action concerning information disclosure. Examine the different approaches taken in Malaysia to uphold the standards for disclosure, and when doctors can legally withhold information concerning risks associated with medical treatment. This module will also help participants gain a better understanding of professional guidelines issued by relevant medical bodies, e.g. the MMC.
Recent Developments In Healthcare & Medical Law In Malaysia
This module will provide an overview of the current landscape of medical law in Malaysia, and allow participants to explore recent landmark decisions from Medico-Legal cases.
Recent Developments in the Medical Act 1971 & A Cursory Glance at the Private Healthcare and Services Act 2006 (PHFSA)
Ambiga Sachithananthan
Ambiga commenced her legal practice as a litigator, with a large portion of her practice dedicated to medico-legal, and thereafter focused on corporate commercial work, which included advisory work in relation to hospitals. She is also an adjunct lecturer with Monash University Malaysia, teaching medical law.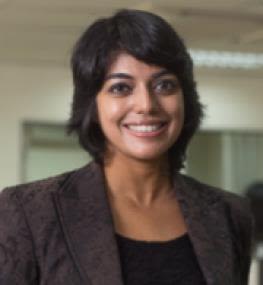 Dr. Ganeshwara Durai Raja Lingam
Dr. Ganesh is an Interventional Radiologist with 16 years of experience in the government sector. He is a patient-centric practitioner with good clinical acumen, and a proven track record in providing care for his patients.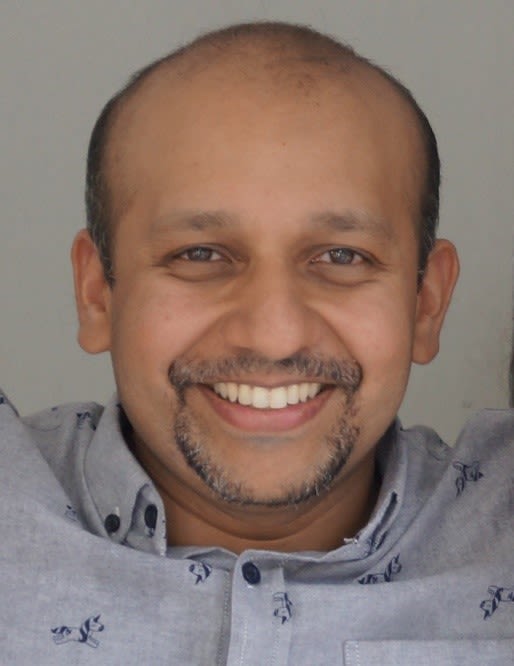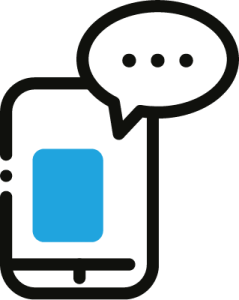 Talk to us


1 to 1
Hello there, welcome to HRDAcademy.asia! Need advice? Talk to us.
Recommended Courses.
Certificate in Commercial Contracts
This short yet comprehensive course will equip you with skill sets and knowledge needed to negotiate various aspects of commercial contracting. If you want to have an edge when it comes to contracts, this course is definitely for you.
Certificate in Shipping Law & Practice
This course provides comprehensive and practical insights into maritime law and its underpinning commercial, safety and environmental principles, including an overview into the "wet" side of maritime law.
Certificate in Employment Law & Practice
This course is an ideal introduction to Employment and Industrial Relations legislation and practices in Malaysia. Key issues in employment law will be discussed providing participants with an insight into the various aspects of this area of law, and how to utilise it effectively.