Certificate in Corporate Responsibility & Governance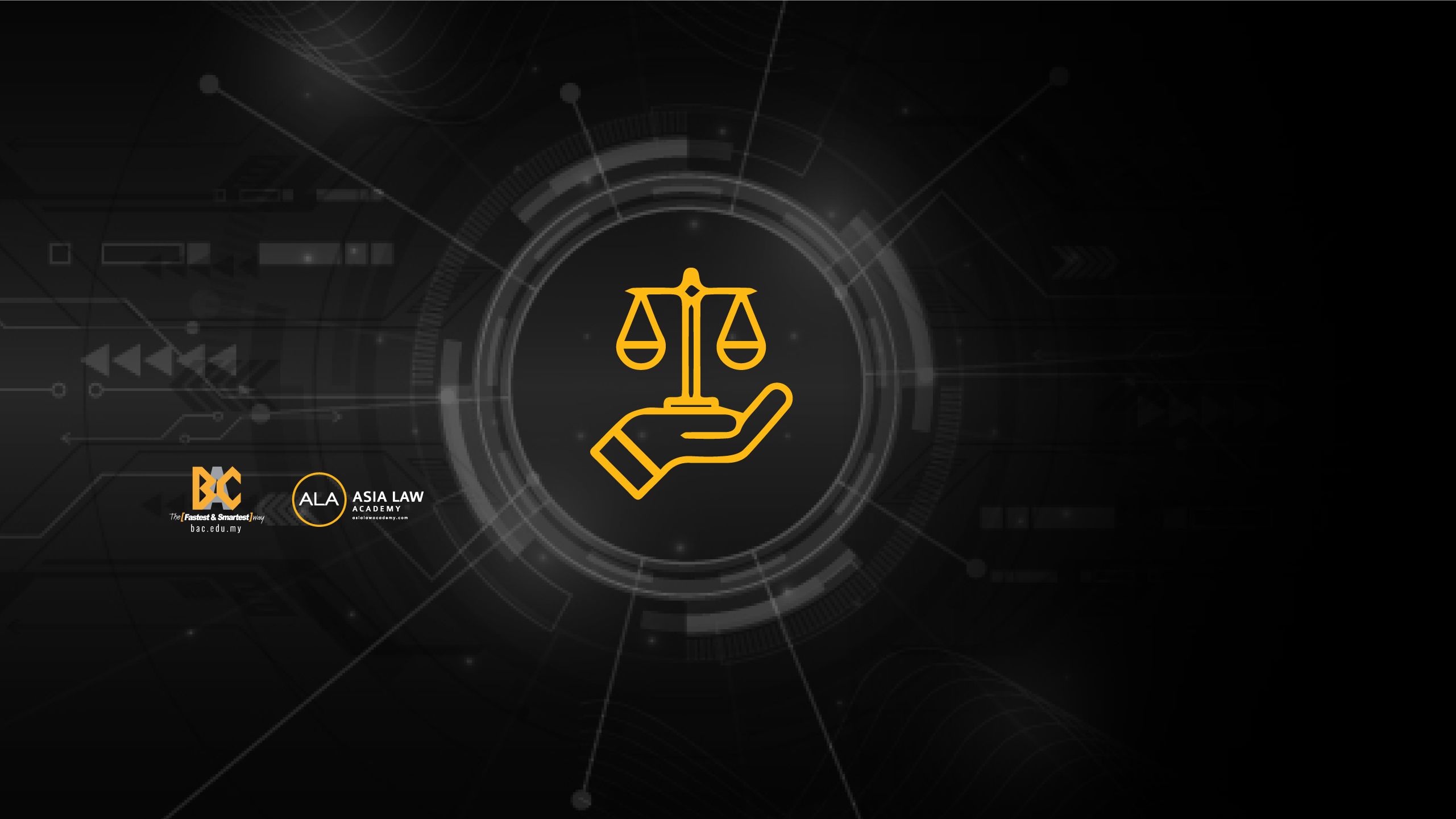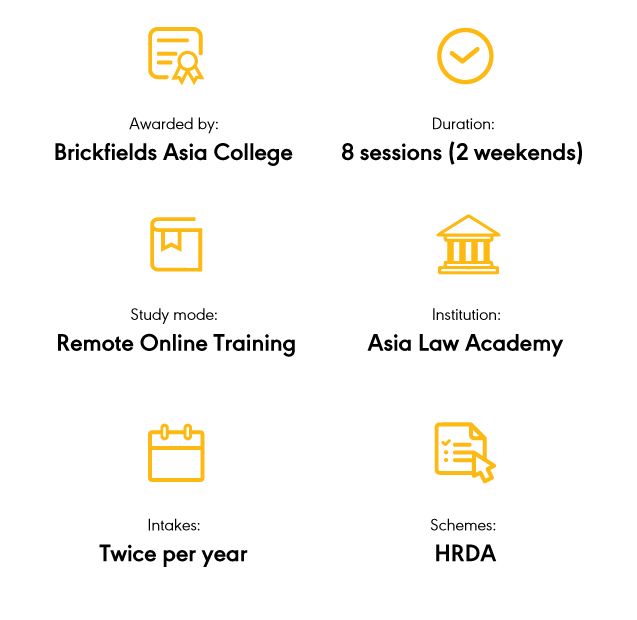 Course Overview
The aim of this programme is to help participants grasp the essence of corporate liability, its serious implications and consequences of non-compliance to Section 17A of the MACC Act 2009; and Practical applications to ensure business organisations continue their operations with clean and ethical practice.
Learning Outcomes
Introduction of the new Section 17A of the Malaysian Anti-Corruption Commission Act 2009 (MACC Act 2009)
Enhancing Corporate Governance by Understanding Key Features of Section 17A
'Commercial Organisation' explored

Who is an 'Associated Person'

What is 'Corruption for purposes of Section 17A'
MACC published Guidelines on Adequate Procedures (the Guidelines or GAP) based on the TRUST principles pursuant to Section 17A(5)
Consequences Commercial Organisations would face if 'Adequate Procedures' are not in place
About ALA Academy
ALA is a professional development arm of Brickfields Asia College and primarily focuses on bridging the gap between a formal legal education and what is required from the legal industry. We seek to provide an avenue where law students and aspiring legal practitioners can equip themselves with the necessary skill sets upon setting foot into the legal industry. ALA collaborates with industry professionals to provide focused and practical programmes ranging from more advanced and in-depth Pro-Plus courses to Bootcamps, Masterclasses, Advocacy Prep Sessions, Workshops, Webinars and Career Fairs which are directed more towards budding law students and young practitioners. Additionally, we also run the ALA Value Add Course that are conducted year-round for students.
All ALA courses will be awarded by Brickfields Asia College
About Brickfields Asia College
BAC has been offering top quality tertiary education since 1991 and has a proven track record of producing excellent results for our various programs. Our students have consistently won top globally-recognised academic awards for the subjects of Business and Law.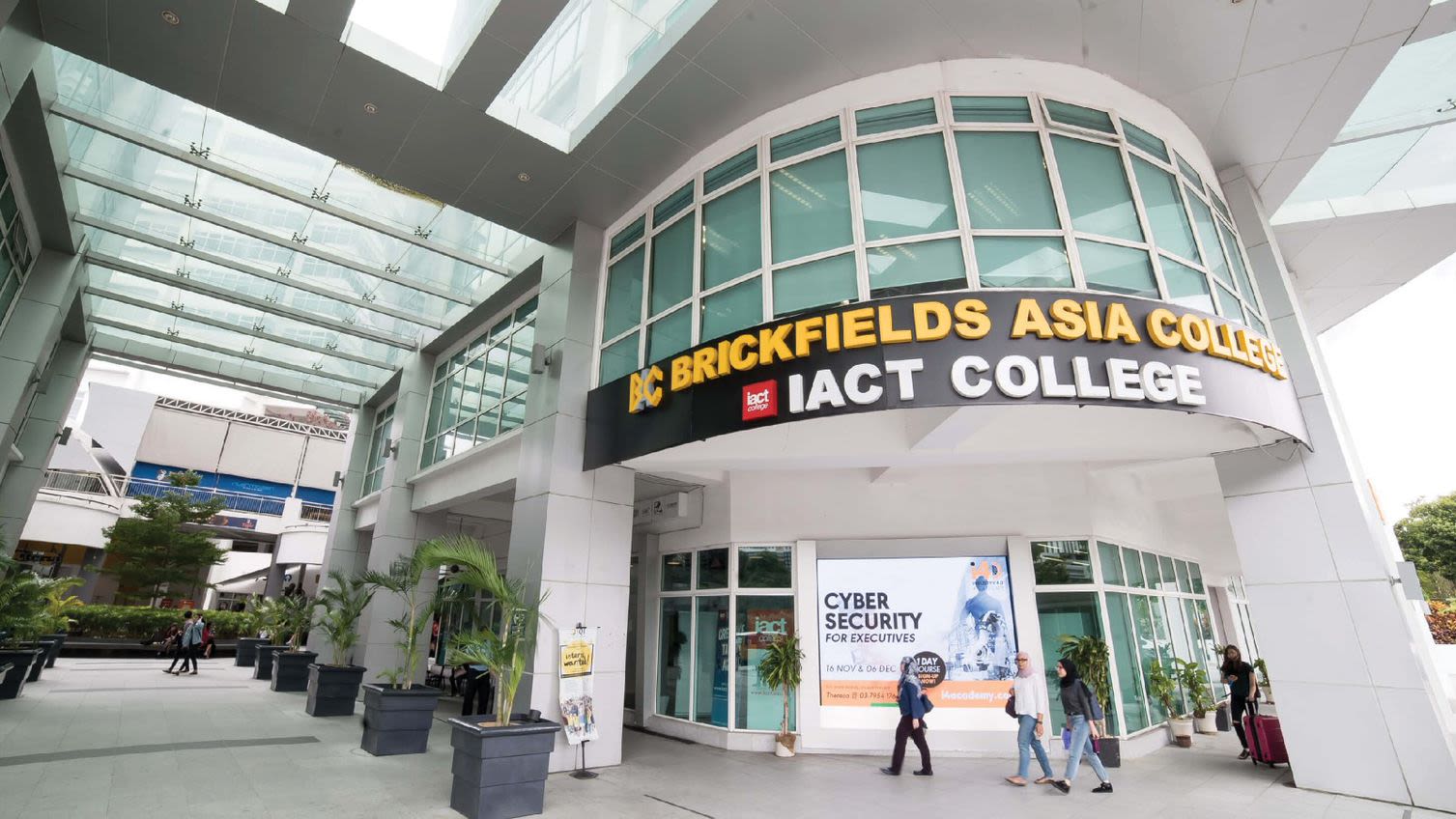 Directors

Company Secretaries

Partners of Firms

C-Suites

Lawyers

Accountants

Corporate Consultants

Professionals undertaking corporate advisory work

Financial Controllers

Heads of Compliance

Heads of Legal Departments

Integrity Officers

Risk Officers

Sustainability Officers

Internal Auditors

Managers/Executives
Course Modules
Module 1
This module is an introduction to the new Section 17A of the Malaysian Anti-Corruption Commission Act 2009 (MACC Act 2009). Key Features of Section 17A of the MACC Act 2009 will be explored along with the meaning of the term 'Commercial Organisation.'
Module 2
This module will explore who bears liability under Section 17A of the MACC Act 2009 and the scope of the term, 'Associated Persons.'
Module 3
This module will provide participants with an understanding of what is considered as Corruption/Gratification, and who would have to benefit from the gratification, for the offences under Section 17A of the MACC Act 2009 to apply.
Module 4
Learn about the different elements of the legal process including: the Burden of Proof, Consequences of non-compliance, and what defences are available to the commercial organization. This module will also provide an overview of the Ministerial Guidelines on Adequate Procedures (GAP), and the 5 Principles of T.R.U.S.T: the baseline criteria for the establishment of "Adequate Procedures" as a defence against prosecution.
Module 5
As a follow-up to Module 4, the following scenarios will be explored: what if a commercial organisation does not have 'Adequate Procedures' in place, and what are the consequences? After an examination of 'GAP,' participants shall be introduced to policies that companies should implement to ensure their protection from charges under Section 17A.
Module 6
The last module of the course will cover various case studies, and have a designated Q&A session for participants.
Trainer's Profile
Ophelia Ann Fredericks
(Advocate & Solicitor, Legal Counsel & Compliance Officer)
With 28 years of experience under her belt in a plethora of corporate law, civil law, and civil litigation matters, Ms. Fredericks possesses a reservoir of knowledge on transactional analysis, contract negotiations, contract drafting, and advising clients, from business start-ups to seasoned companies. Over the course of her career, she has honed her skills, and found her niche in Employment Law, Labour Law, and drafting comprehensive Employment Handbooks. A highly successful trainer of staff and senior management in a variety of multi-national companies, her goal is to equip employees with better knowledge of employment practices, and empower employers with knowledge to avert labour law complaints and legal action.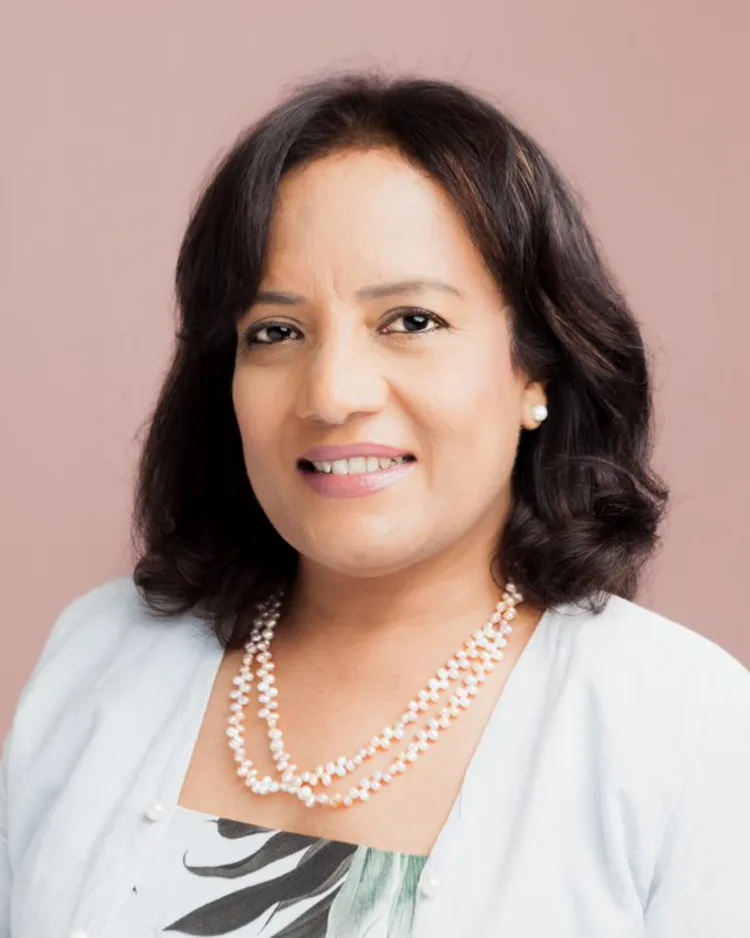 Talk to us


1 to 1
Hello there, welcome to HRDAcademy.asia! Need advice? Talk to us.
Recommended Courses.
Certificate in Commercial Contracts
This short yet comprehensive course will equip you with skill sets and knowledge needed to negotiate various aspects of commercial contracting. If you want to have an edge when it comes to contracts, this course is definitely for you.
Certificate in Employment Law & Practice
This course is an ideal introduction to Employment and Industrial Relations legislation and practices in Malaysia. Key issues in employment law will be discussed providing participants with an insight into the various aspects of this area of law, and how to utilise it effectively.
Fundamentals of Understanding the Industrial Relations Act 1967
This course is an introduction to the Industrial Relations Act that was enacted on the 7th of August 1967 and a brief insight into the amendments brought about by the Industrial Relations (Amendment) Act 2020. Training will provide participants with a better understanding and appreciation of the purposes of the Act.