WED, 01.11.2023 &
THU, 02.11.2023



RM999
Limited Time
Special Rebate.
Data is the new 'oil' of the future! With the global expansion of the digital revolution and expotential digitalization in every aspect of daily life, it is more crucial than ever to have a firm understanding of Data Science. This programme is designed to equip you with the fundamentals to kick start your journey in data. Discover how to collect, extract and gain valuable insights from data that will help you predict and identify patterns and formulate the right business strategies.
SCHEDULE TUE & WED | 10.00am – 6.00pm
*Participants are advised to bring their own laptops
Data Science Fundamentals
Module 1: Introduction to Data Science
Module 2: Data Acquisition & Preprocessing
Module 3: Exploratory Data Analysis (EDA)
Module 4: Statistical Foundations
Module 5: Machine Learning Essentials
Data Analytics and Application
Module 6: Data Visualisation
Module 7: Introduction to Analytics
Module 8: Hands-On Practice
Module 9: Real-World Applications
Who Should Attend?
Lifelong learners driven to expand and diversify their skill set, be it on a personal or professional level
Beginners with no prior knowledge of data science
Professionals seeking to transition into date-related roles
Business analysts wanting to unlock better insights with data
Students, Aspiring Digital Marketeers, Creators, Business Professionals, Business Owners and Tech Enthusiasts
What You Will Learn?
A Deep understanding of data science fundamentals
Proficiency in data acquisition, cleaning and exploration
Basic statistical skills for data analysis
Hands-on experience with data analysis tools and machine learning
The ability to create informative data visualitations
Insights into analytics for effective business decisions
Real-world applications and career insights
The Trainer: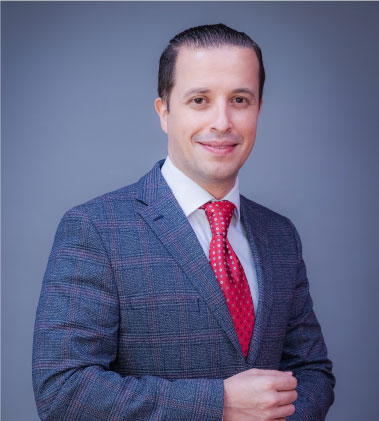 The Trainer:
Prof Dr Mohammed Al-Obaydee
Founder of Innoeyetive Digital Marketing & Multimedia
With over 18 years of experience in the tech industry and with a PhD in AI, Prof Dr Mohammed is a renowned academician, international speaker and certified trainer with over 2000 trainees to date. He brings with him a wealth of specialistations and the latest technologies in the fields of AI, Machine Learning, Deep Learning, and more.

VSQ @ PJ City Center,
Jalan Utara, Section 14,
46200 Petaling Jaya,
Selangor Darul Ehsan.

Ms. Bhawani 016-600 4324 /
03 7947 2200
enquiry@hrdacademy.asia
Upskill Multiskill Reskill Today!
Now ONLY RM999!
Limited Time Special Rebate. Sign-up Now!
Fees payable to:
BAC Digital Academy
(formerly Digital Transformation Academy)
5123 3432 4371 (Maybank)
In Colaboration with: